Plumbing for your SaaS
The fastest way to build subscription-based products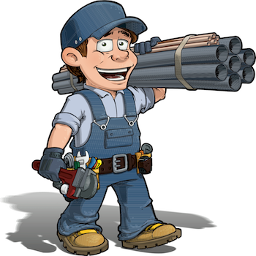 DjaoDjin helps your business monetize digital products. With super flexible subscription rules, you control who has access to what.
Request a demo
Three things every SaaS needs
DjaoDjin built the infrastructure, so you can focus on your product
User Login
Whether using frictionless sign-up, email activation, single sign on (SSO), double-factor authentication, or other technologies, identity management is critical to your SaaS application.

  With DjaoDjin ...
user management is integrated into your website within minutes. Login & registration, profile, admin roles & capabilities pages are all securely hosted and customizable.
Billing
Stripe payments API is awesome! But you'll still need to add secure checkout and billing pages for subscribers to interact with your website.

  With DjaoDjin ...
you'll get a Stripe shopping cart customized for subscription purchases, plus all the pages you'll need — billing history, receipts, etc. — to keep your customers happy and minimize chargebacks.
Access Control
You've spent weeks integrating your identity and payment providers, and now you're in the middle of writing your business logic rules. Great! Until Marketing needs a change...

  With DjaoDjin ...
you'll be able to set and update advanced role-based access control (RBAC) or subscription-based access to specific pages, API calls, or other application functionality as needed.
Role-based and subscription-based access control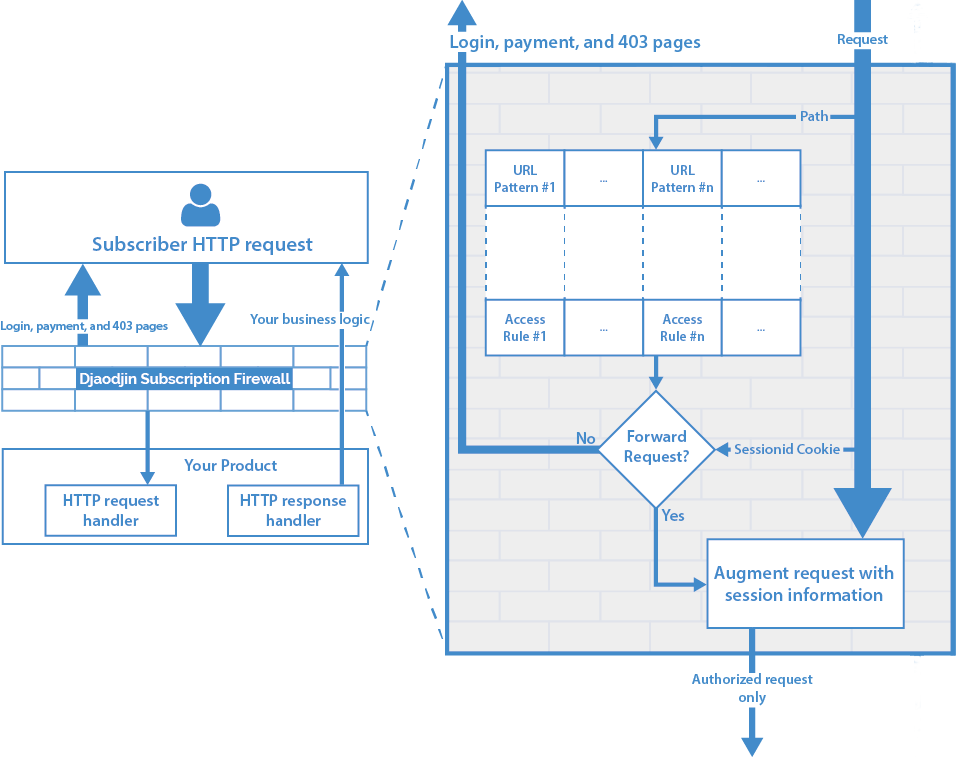 DjaoDjin securely integrates identity management and Stripe payments for content access control, through a hosted session manager. With DjaoDjin you can quickly adapt to evolving business requirements by setting access rules designed to manage SaaS subscription products.
We serve all the standard pages needed for login/registration, billing, receipts, etc. Those page requests don't even hit your web server, improving the scalability of your service.
Enterprise-ready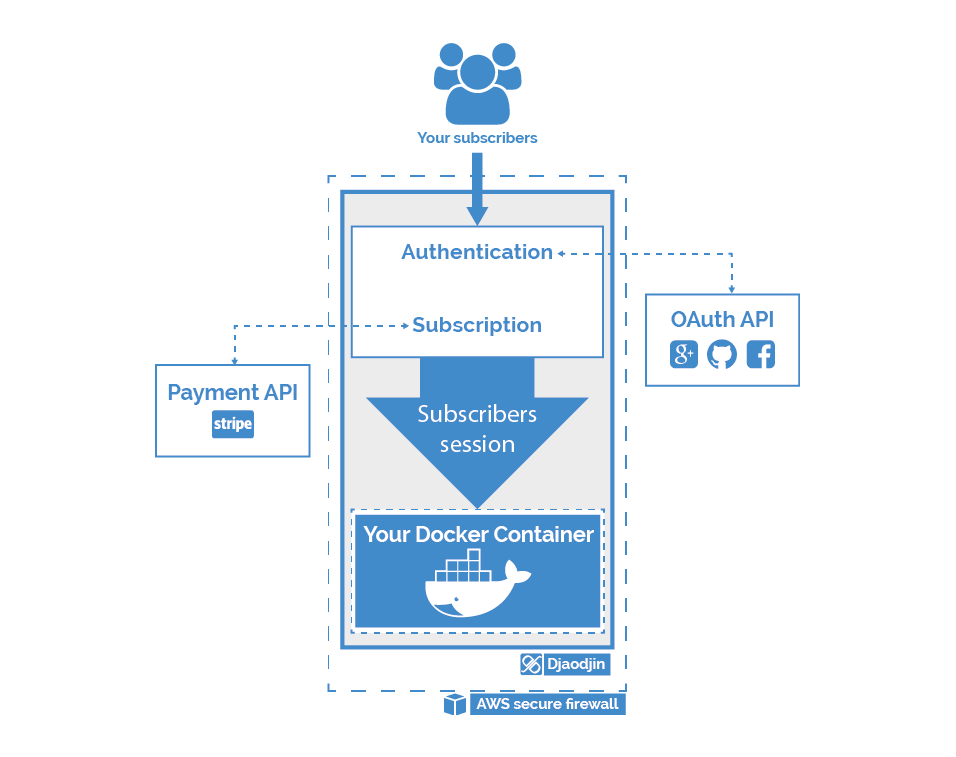 Deliver your SaaS application with the same levels of security, service, and features required by large enterprises. DjaoDjin's reverse proxy hosted solution, residing on Amazon's AWS cloud, ensures high levels of security, reliability, and performance.
DjaoDjin supports white label domains so your brand and style is displayed on all hosted pages. There's no compromising style for security.
DjaoDjin services are backed by real, knowledgeable humans, ready to help you solve technical and business issues.
Custom SLAs, and custom cloud or on-premises deployments are available on request.
Powered by DjaoDjin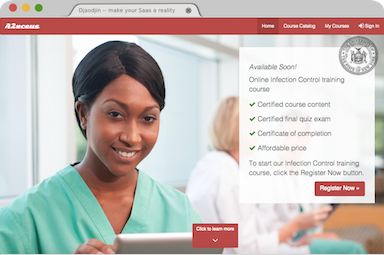 A1Ceus
A1Ceus provides infection control training required by law for healthcare professionals.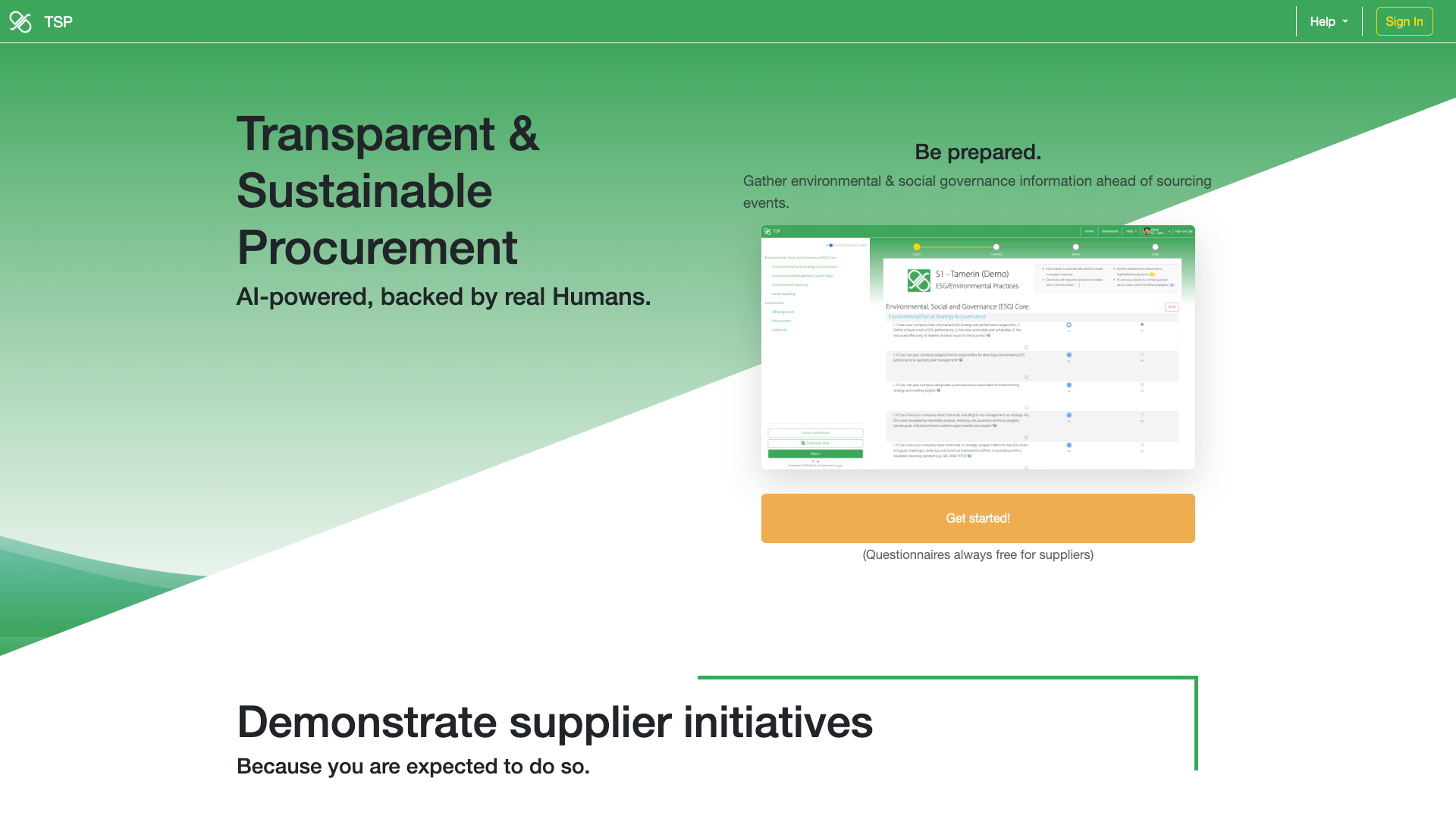 The Sustainability Project
The Sustainability Project provides tools supporting green technologies for manufacturing professionals.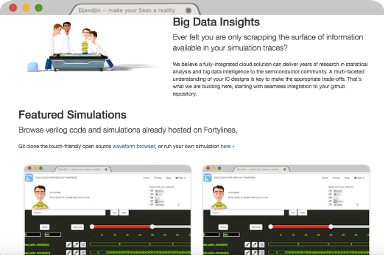 Fortylines
Fortylines runs integrated circuits verification in the cloud.
Getting started
DjaoDjin's core services are all open source. Browse the code on
GitHub »