Our OpenSource Promise
Open source enables to build businesses faster and cheaper. If you want to run a subscription business on your own cloud infrastructure, you can leverage DjaoDjin open source infrastructure. All the pieces you need are there.
It will be some effort to integrate the code in your project and write your own beautiful theme, but we guarantee it can be done. Following DjaoDjin Operational Guidelines, if you find a piece of code missing, please contact us and we will publish it publicly.
Of course, keeping things up and running is no small feat. That is what the DjaoDjin Team does day-in day-out.
Streetside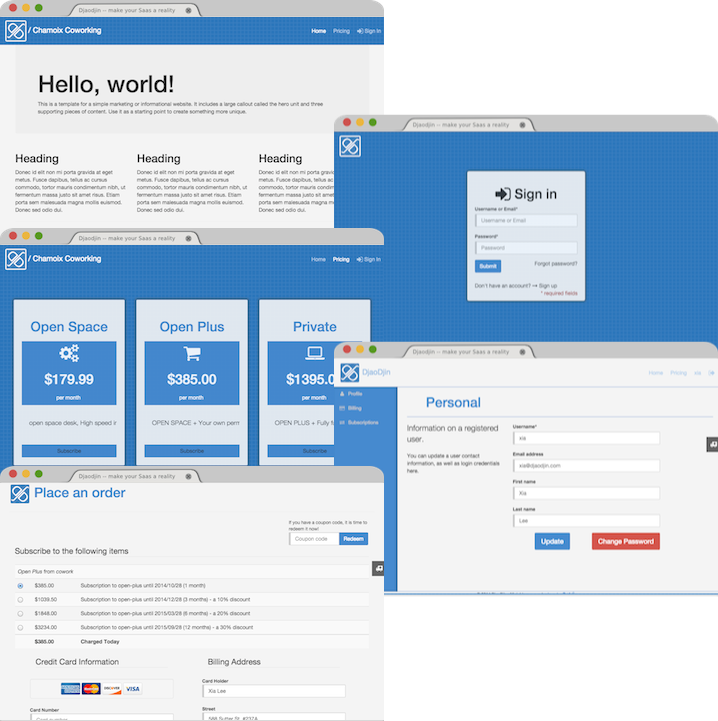 With Streetside hosting, you deploy DjaoDjin subscription firewall in front of your website.
Registration, payment, user profile pages and the other 80% of code required to run the administrative part of a Software-as-Service business are available to you within minutes.
Streetside is the ideal solution for whitelabel sites that prefer to leave security, backup and upgrade of the subscription hosting platform in the capable hands of the DjaoDjin Team.
Mallspace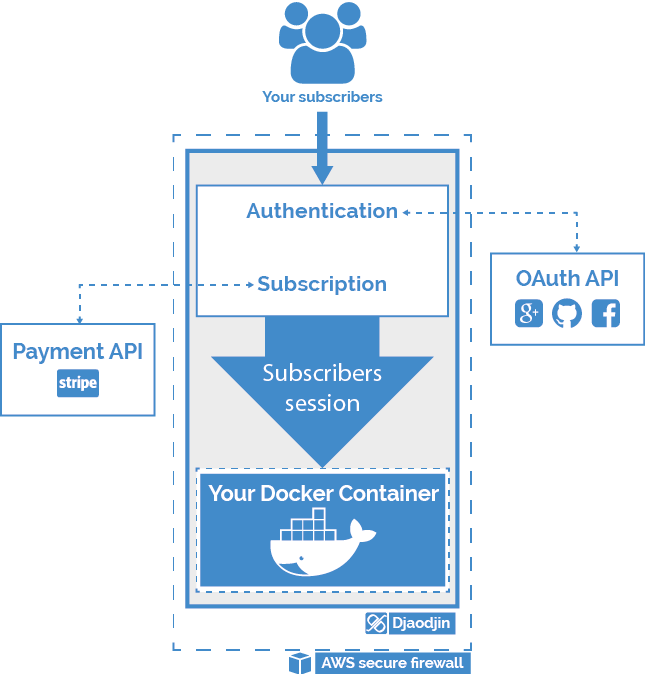 Mallspace is the latest of DjaoDjin product. It combines all the features of the streetside subscription firewall with a reliable Docker container hosting platform. You will never see DevOps in a Software-as-a-Service environment the same afterwards.